Is Mayor Steve Bach going to end FREX?
Probably, though a final decision hasn't been made.
Chief of Staff Laura Neumann said Monday she hopes to have the mayor's final decision about whether or not to continue the FrontRange Express, better known as FREX, in time for his monthly press conference on Tuesday.
But Neumann hinted that she will recommend ending the commuter bus service between Colorado Springs and Denver.
Neumann provided demographic data showing that about 4,000 Colorado Springs residents use local bus service daily while FREX has only about 200 daily riders during the work week. She noted that FREX includes riders from Monument and Denver. The city of Colorado Springs, through funding from the Pikes Peak Rural Transportation Authority, picks up the lion's share of the costs.
"The average annual household income (of FREX riders in 2010) was $72,000," Neumann said in an email.
"By contrast, two-thirds of our fixed-route bus riders have annual household incomes less than $20,000/year and 51 percent have annual household incomes less than $15,000," she wrote.
"This should tell you which way we might be leaning with our recommendation as of this writing; although the recommendation is not yet definitive," Neumann added.
Even though the Bach administration recommended ending FREX, the City Council voted 6-3 last week to continue an intergovernmental agreement that would keep FREX is operation at least through the end 0f the year. Council members Merv Bennett, Angela Dougan and Tim Leigh voted in opposition.
Council President Scott Hente said the decision was hard but that he had made a lot of hard decisions during his nine years on council.
"It seems like they've always been the wrong (decisions) because we've always been cutting," Hente said before the June 12 vote.
(Watch video of Hente's remarks at the bottom of this blog post.)
"On a per capita basis, we've actually cut police and fire. We've cut maintenance for streets. We've cut maintenance for stormwater facilities. We've gotten rid of hundreds of city employees, which means less services that we can offer to our community. We've decimated, to a large extent, our parks budget," Hente said. "I guess at some point, I just to say from a personal standpoint, enough is enough. I guess I'm tired of cutting stuff. I'm tired of reducing services to the community."
Watch the City Council vote here: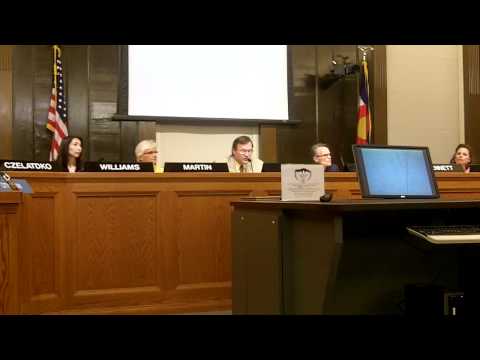 After the meeting, Neumann said funding options would be discussed, and the chances of ending FREX this year were "very minimal."
On Friday, Neumann said there were two outstanding issues involving the future of FREX.
"The first relates to the costs associated with extending the service on a month to month basis by four months (through December 2012).  We hope to have that information nailed down by early next week," she said in an email.
"The second, is final confirmation that it within the Mayor's purview to opt not to extend the contact if we believe the costs may be prohibitive.  That issue is in our City Attorney's office for final review," she added.
During the June 12 council meeting, a representative from the City Attorney's Office said Bach had the authority to end the service from a contractual standpoint.